About Viennabase
Viennabase is a Viennese original with a long history and internationality! Since 1963, students of all nationalities and on all types of courses have been living and studying together in our accommodation.
On behalf of Stadt Wien (the City of Vienna Council), Viennabase offers students from around the world 1,600 attractive living solutions across four sites, from Single rooms en-suite (private bath) to Studio Apartments. Our philosophy is: high quality at a favourable price. For many years, we have been making sure that our homes are cosy, clean, safe and fairly priced. Everyone should be able to feel at home and live as a good community. This is why we support shared living and getting to know the city of Vienna through traditional and digital means, such as newcomer evenings, special offers or Instagram stories.
Across three Viennese districts, Döbling, Simmering und Donaustadt, we provide all sorts of different homes.
Viennabase19 is a traditional student home in Vienna. The favourable location in the Cottage neighbourhood, one of the most beautiful residential areas of Vienna, is right below the Nussberg and just a few minutes away from the city centre. Perfect public transport connections are a matter of course.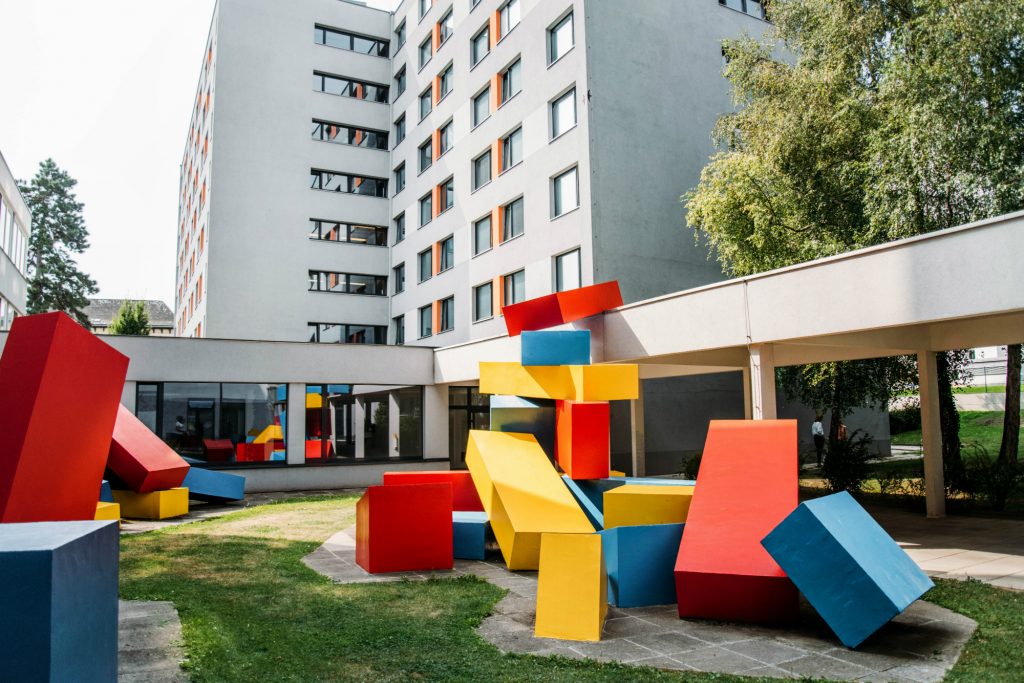 Both homes in Donaustadt - Viennabase22 and Viennabasedonau - are characterised by their waterside location. With leisure activities right on the doorstep, summertime is second-to-none for swimming, the Wakeboard Lift and visiting the many bars on the beach promenade. The perfect balance to a stressful day of studying. The view of the city from the upper floors, as well as the public transport connections, are flawless.
For artists and musicians, we have a special student home in the 11th district. Just a few minute's walk from the shopping centre and underground (U-Bahn) station Gasometer, Viennabase11 offers not only modern and fully equipped rooms but also practice rooms for musicians. The "Universität für Musik und darstellende Kunst" (University of Music and Performing Arts) and the "Konservatorium der Stadt Wien" are just a stone's throw away.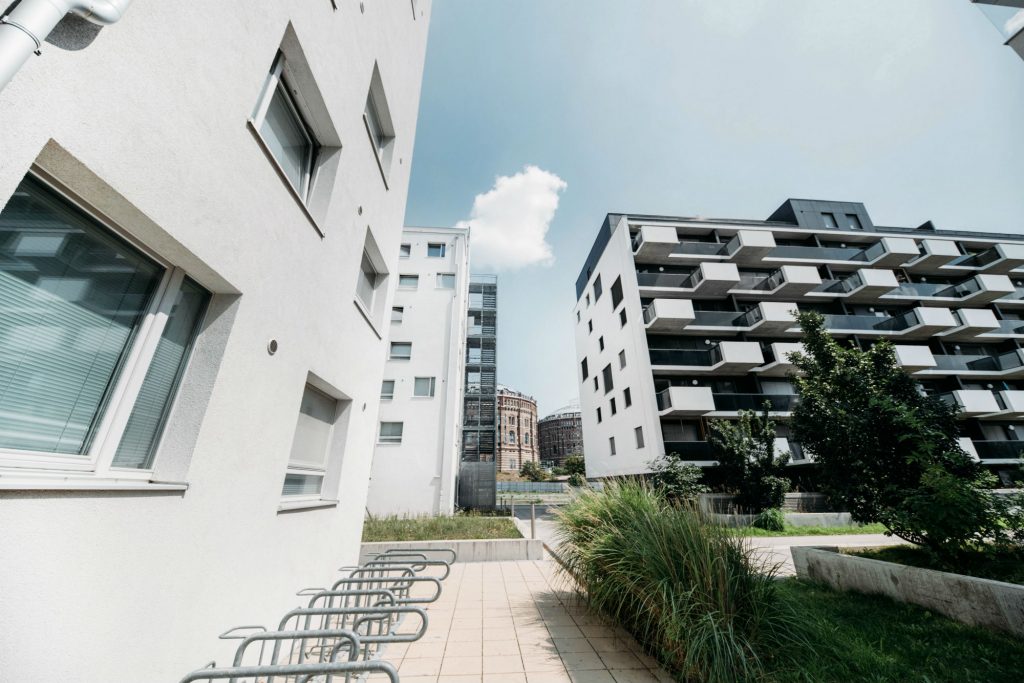 Whether you are looking for a single room with a private bath, a Studio Apartment, a room in a shared Apartment or a Studio Apartment for couples - Viennabase leaves nothing to be desired.